Your smile is the first thing people notice about you, so you want it to look its best. Unfortunately, most of us have features that we would like to change about our smiles. The dentists at Balikçi Dental offer aesthetic veneers in Vlora, Albania to give you a perfect smile you can feel proud to show off.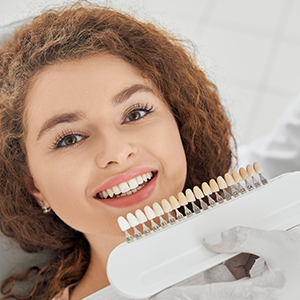 What Are Porcelain Veneers?
Porcelain veneers are thin shells designed to fit over the front surface of your teeth. They can cover a variety of dental issues to keep your smile looking great. The porcelain material closely resembles natural tooth enamel, meaning they will look just like your natural teeth but better.
Getting Porcelain Veneers in Vlora, Albania
To prepare your teeth for veneers, your dentist has to remove a thin layer of enamel. This ensures that they will not protrude out and sit flush with the rest of your teeth. The veneers are then cemented into place. Considered as the most solid veneers in the market, they last between 10 and 15 years with a good dental hygiene.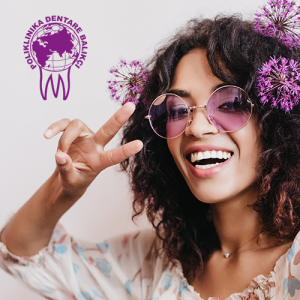 The Benefits of Veneers
Veneers can fix a variety of issues to give you a perfect smile. Some of the benefits include:
Whitening discolored teeth-

some teeth that have been damaged due to trauma or discolored from the use of certain medications, do not respond to traditional teeth whitening methods, making veneers the ideal choice.

Lengthen short or worn teeth -

wear and tear or injuries can shorten teeth. Veneers can restore their length.

Cover imperfections like chips, cracks, and misshapen teeth -

veneers can cover most imperfections that affect the look of your smile.

Fill slight gaps between teeth -

instead of invasive orthodontic treatments, veneers can give you a straighter, gap-free smile
Fill out the form below by sending us photos of your dental graphics to request a preventive, which we will send to you as soon as possible.